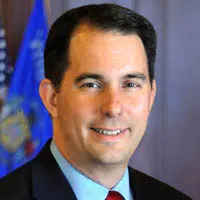 Governor Walker was in the Appleton area this morning to talk about the state's deal with Foxconn to build a large manufacturing plant in southeast Wisconsin.
He's traveling around the state and Appleton International Airport was his first stop.
Walker is offering Foxconn up to $3 billion in tax credits and incentives. He says in order to receive all of it, the company has to spend $10 billion on the construction project and create up to 13,000 jobs.