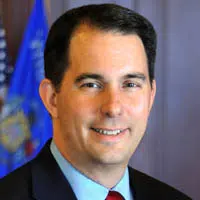 Governor Walker says Republicans have a deal "in principal" to end the impasse over the state budget.
The biggest sticking point has been transportation funding, and Walker says they won't raise the gas tax or vehicle registration fees.
The proposal calls for a new annual fee of about $100 for electric vehicles, and about $400 million in additional borrowing to pay for roads.
Walker says they'll also reduce the personal property tax but not repeal it.
He says the Assembly and Senate could vote on the budget by the middle of next month.