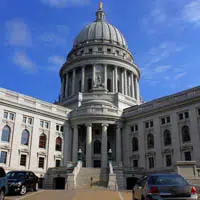 For the first time in over two months, members of the Legislature's budget-writing committee are getting together at the Capitol today.
The budget was supposed to be done by the end of June, but Republicans in the Assembly and Senate have been at odds over transportation funding.
Democratic Rep. Gordon Hintz of Oshkosh is on the Joint Finance Committee, and says school funding needs clearing up. A long-term solution for the transportation budget is also still in progress.
The committee is scheduled to meet on Monday to talk about Governor Walker's plans for public, voucher, and charter schools.