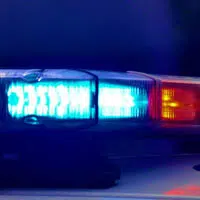 More people have died on Outagamie County roads so far this year than all of last year.
Sgt. Nathan Borman says 14 people were killed in 2016. He says the total in 2017 is already 16.
Borman says dating back to September of last year, it's been a rough 12 months. In that time, 26 people lost their lives in crashes.
Borman says in the previous five years an average of 12 people were killed in crashes in the county.
Of the 16 deaths so far in 2017, seven involved alcohol.
Borman says five people weren't wearing seatbelts, and four fatalities were connected to excessive speed and inattentive driving.