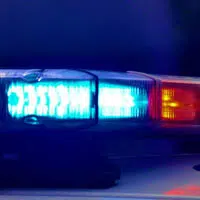 Police are looking for a man, after a standoff in Grand Chute yesterday afternoon.
Police Chief Greg Peterson says there was an argument over a gun between a man and a woman in an apartment on W. Fourth Street. He says they believe the man got the handgun from the woman, and the woman and some children left the building.
Police set up a perimeter, but they weren't able to contact the man, and they couldn't find him after searching the building. They say they did find the gun.
They don't think the public is in danger.