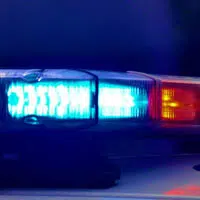 More people have died on Outagamie County roads so far this year than all of last year, and the sheriff's department is raising concerns.
Sgt. Nathan Borman says drivers are putting themselves and others in danger, if they're distracted, drunk, or not wearing their seatbelt. He says it's important to set an example for young people that it's not OK to text behind the wheel.
Traffic crashes in Outagamie County have claimed 16 lives so far, in 2017. The total for all of last year was 14, and the five-year average was 12.
Borman says they've had an especially deadly past 12 months. He says since September 1 of last year, 26 people have been killed.