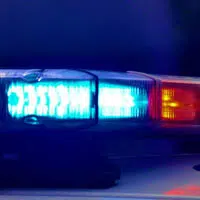 The driver of a semi was killed in a crash in Fond du Lac County, near Eden.
The State Patrol says a 62-year-old man from Salinas, Calif. didn't stop for a stop sign at the intersection of Highways 175 and F. A 24-year-old man from Fond du Lac hit the semi with his car, around 6:45 a.m. today.
Both were taken to a hospital.