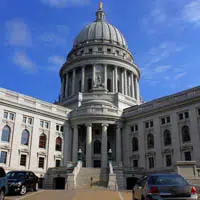 School districts would have to hold a referendum during regularly scheduled elections, under a provision that was added to the state budget this week.
Dan Rossmiller of the Wisconsin Association of School Boards says that's a direction many are already moving toward. He says when districts hold a special election, with just a referendum, they have to cover all of the costs for the election.
Still, Rossmiller says they would prefer more flexibility.
There are regular elections in February and April each year. There are also ones in August and November, every two years.