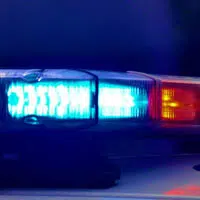 The Winnebago County district attorney will hold a press conference this afternoon to talk about a deadly police shooting in Oshkosh.
Twenty-eight-year-old Isaiah Tucker was killed, after police say he started speeding toward an officer, in a car in July. Police went to the 300 block of Knapp Street because a woman said a man was trying to steal things at her house.
Police Chief Dean Smith has said Tucker tried to drive off, through a yard, and he got stuck. He says one officer tried to pull Tucker out of the car, and Tucker accelerated toward the other officer. Smith says that officer then fired several shots at the car.
Tucker died at a local hospital.
The state Division of Criminal Investigation took over the case, and the agency's findings will be released today. The press conference is at 3 p.m.