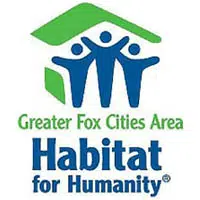 A local chapter of Habitat for Humanity will have volunteers out in full force this week to help beautify an area on Appleton's north side.
Thirty projects are on the latest Rock the Block schedule. This time, the initiative is targeting homes around Columbus elementary school.
Spokesman Ryan Roth of the Greater Fox Cities Area chapter says they're also going to paint the outside of the Oneida Heights apartments for seniors, and make six benches. He says they'll also be at St. Therese Church, to make some improvements to the community garden.
Rock the Block events have also been held in Kaukauna, Menasha and Neenah this year. Rock the Block begins today and ends Saturday.