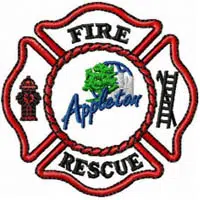 Firefighters from Appleton and Oshkosh are already heading home, after they went to Florida to help with the aftermath of Hurricane Irma.
Six members of Appleton's department and three from Oshkosh are part of a state task force that specializes in search and rescue missions in urban areas.
Spokesman Tod Pritchard of Wisconsin Emergency Management says around the time they got there, they learned that they won't be needed. He says it's obviously a good thing that a lot of people aren't trapped in their homes.
Pritchard says it wasn't a wasted trip because it can be used as a training exercise, for mobilizing for a disaster.
They also brought two of Appleton's rescue boats to Florida. They were supposed to be gone for about two weeks.