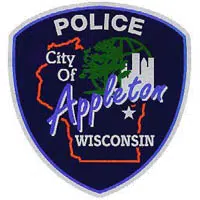 A video of an Appleton police officer leading the cheering section at Appleton East's football game last Friday is going viral.
The police department posted it on Facebook on Saturday morning and since then it's been viewed over 1.4 million times.
It's been shared by over 16,000 Facebook users.
Sergeant Dave Lund says they have been contacted by television affiliates and Facebook sites with big followings about posting the video.
Officer Jack Taschner walked up to the student section and started talking with the leader.
Lund says the students were probably thinking Taschner was going to crack down on them when suddenly he started leading the cheers by doing what's called "driving the bus."