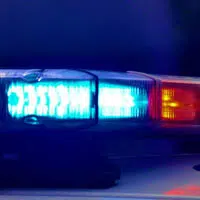 A 20-year-old man was the victim of Sunday's murder in Grand Chute.
Police say Benjamin Graves was shot in the 600 block of S. Olson Avenue. They say he was found dead in the driveway of a duplex.
Police arrested 19-year-old Trevor Teela on possible charges of first-degree intentional homicide, and trying to sell marijuana. Seventeen-year-old Elian Coronado is behind bars on possible charges of possessing a gun as a felon, and trying to sell marijuana.
Police say there was an argument between three people.
Teela and Coronado are expected to be in Outagamie County court this afternoon.