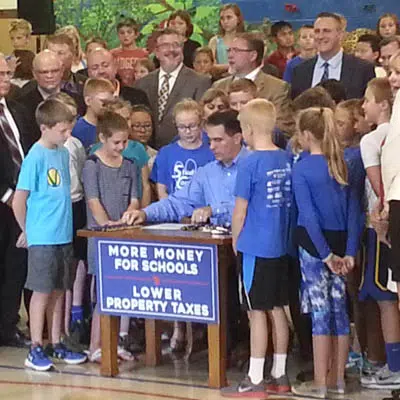 Governor Walker signed the state budget today at a school in Neenah.
Surrounded by fourth and fifth graders in the gym at Tullar elementary, Walker touted the addition $639 million that will be going to public schools over the next two years. He says at the same time, property taxes will be going down for a median-valued home.
The two-year, $76 billion budget is over 2-1/2 months late.
Majority Republicans spent months butting heads over how to pay for road projects. Walker highlighted the state's investment in transportation, including an increase in funding for local road work.