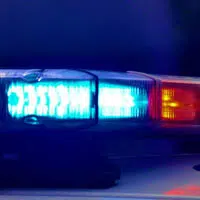 Fond du Lac police are investigating a murder.
They say 30-year-old Logan Foster of Fond du Lac was found dead in a parking lot just west of the downtown Saturday morning.
Asst. Chief Steve Klein says the lot is across the street from the Press Box, a bar in the 200 block of Forest Avenue. He says Foster was at the bar Friday night.
Klein says whatever led to Foster's death happened in the early morning hours of Saturday. He says someone noticed the body later that morning.