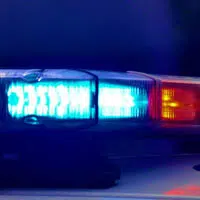 Winnebago Co. sheriff's officials are blaming a mechanical issue for a crash that injured a man and woman from Menasha.
The accident happened Sunday morning just before 9:00 a.m. in the 5800 block of Hwy A in the town of Vinland.
Deputies found the 67-year-old man and 66-year-old woman trapped in an overturned vehicle. They were extricated and taken to a local hospital with non-life threatening injuries.