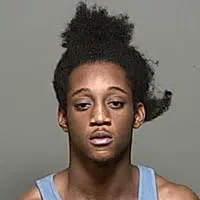 An 18-year-old Milwaukee man will spend nine months in jail for robbing a woman at a gas station on the north side of Appleton.
Dorian Mosley will also serve five years on probation.
Prosecutors say he stabbed a woman with a screwdriver and took her purse at the Kwik Trip at the corner of Wisconsin Avenue and Meade Street last December. The 56-year-old woman was treated by paramedics at the scene.
Police say Mosley first walked up to a car and demanded money from a 21-year-old woman. They say she locked herself in her car because she thought he was acting strangely.
Police think Mosley was trying to get money to get back to Milwaukee.
Outagamie County Judge Nancy Krueger sentenced him after he entered a no contest plea to an armed robbery charge in July.