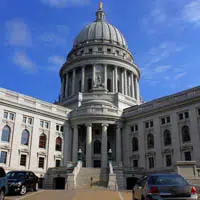 There was a call for action at the Capitol today to prevent gun violence.
Some Assembly Democrats were joined by several groups to talk about the issue.
Jeri Bonavia is with Wisconsin Anti-Violence Education. She says they need to do something, but some elected officials won't engage in those conversations in a real way.
Members of the Wisconsin Coalition for Gun Safety and End Domestic Abuse Wisconsin were also there.
Three Democrats called for public hearings on two bills. They would require background checks for weapons bought in the state and a mandatory 48-hour waiting period for all handgun purchases.