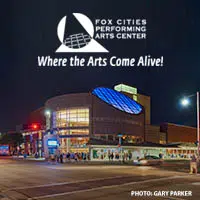 Around the time they're starting to drive, teens from around northeast Wisconsin are finding out about what can happen when they make bad decisions.
ThedaCare is holding the annual "P.A.R.T.Y. at the PAC" today and tomorrow in downtown Appleton.
Mark Friend of Ixonia is talking to the high school students about how he lost his left leg. Friend says a driver didn't clear her windshield of frost, and she hit him while he was standing behind his sanitation truck.
He says it only takes five minutes to make sure your windshield is clear. He admits that he used to do the same thing in the past, and he knew it was wrong at the time.
Friend underwent more than 30 surgeries, and he has an artificial leg.
About 5,700 students will go to the program at the PAC.