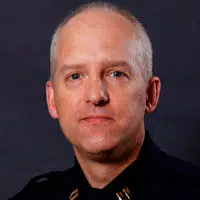 A new person is now second-in-command at the Appleton police department.
Former Captain Larry Potter is officially the department's assistant chief. He's been with the department for 24 years.
Potter has some ideas to take their focus on community policing to the next level. He says it's important for people to know they're being heard and they see a response.
He says police should also be "transparent until it hurts."
Potter is taking over for recently retired Assistant Chief Todd Olm.