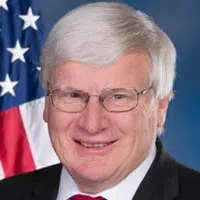 In the wake of the Las Vegas mass shooting, a Republican congressman says lawmakers should look at a device called a bump stock.
The shooter, Stephen Paddock, apparently used the item. They make semi-automatic rifles perform like automatic ones.
Congressman Glenn Grothman of Glenbulah says banning them is something that should be looked at.
He was a guest on Fresh Take with Josh Dukelow on WHBY this morning. Grothman says it's hard to say what should be done, until they know Paddock's motive.
You can hear Grothman's entire interview on the Podcasts page.
Link to the Fresh Take Podcast with Congressman Glenn Grothman. The interview starts at 36:37.