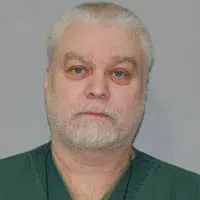 Steven Avery's lawyer took a formal step today, to ask for more time for testing in order to seek a new trial.
Sheboygan County Judge Angela Sutkiewicz issued a ruling on Tuesday, denying Avery's motion for a new trial. A jury found Avery guilty of the Halloween 2005 murder of Teresa Halbach.
Attorney Kathleen Zellner filed a motion, in hopes that Sutkiewicz will rescind her ruling. She says they need more time to test evidence from the case.
Avery's case drew international attention almost two years ago, with the Netflix series "Making a Murderer." His nephew, Brendan Dassey, is appealing his conviction.
The 7th Circuit Court of Appeals heard arguments in Dassey's case last week. A federal judge threw out Dassey's conviction last year, and the state is appealing.