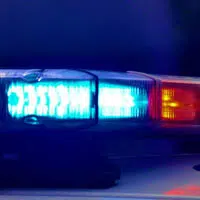 A crash north of Appleton left a 30-year-old Milwaukee man with life-threatening injuries.
The Outagamie County sheriff's department says he was heading north on Highway A, and he drifted across the oncoming lane and hit a tree. Deputies say he was south of Krueger Road in the town of Center, a little before 8 a.m.
They say he was trapped and firefighters had to cut him out of his car. He was taken to a hospital by ambulance. Deputies say it appears he wasn't wearing a seatbelt.
Highway A was shut down for about 3-1/2 hours.