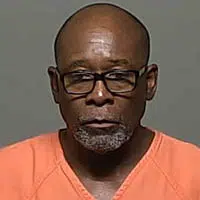 The suspect in an Appleton murder will stand trial.
Fifty-eight-year-old Johnny Scott is charged with killing his girlfriend at a duplex on the city's southeast side last month.
Outagamie County Judge Carrie Schneider ruled this afternoon that there's enough evidence to order a trial.
Detective Chue Thao testified that 48-year-old Annie Ford was shot four times during an on-going argument over money and a TV. He says Ford's son told him that Scott also pointed the gun at the teenager.
Thao says Scott met police officers outside of the duplex on E. Canary Street, and told them people inside needed help.