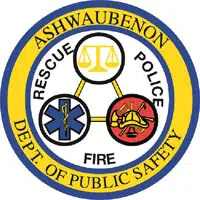 Ashwaubenon police say two homes were burglarized overnight between Saturday and Sunday, while people were sleeping inside.
The houses are on the west side, and they're just blocks from each other. Captain Jody Crocker says they believe they're connected. He says the suspect or suspects got into the homes through unlocked garage doors, and stole computers and purses.
One of the homes is in the 1500 block of Avondale Drive, and the other is in the 1400 block of Ponderosa Avenue.