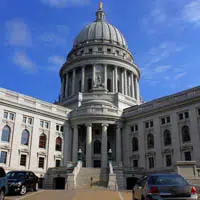 Lawmakers questioned the head of the state Department of Veterans Affairs about the conditions at the Veterans Home in King.
An audit found problems with staffing shortages, excessive overtime, and low employee morale.
Secretary Dan Zimmerman testified before the Legislature's Audit Committee today. Republican Representative John Nygren of Marinette urged Zimmerman not to ignore the concerns.
Zimmerman says the department is taking steps to deal with the nursing shortage. He says they hired a recruiter, and created forced overtime protections.