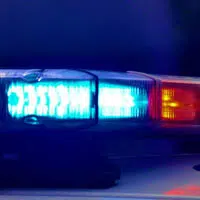 The Kewaunee County top prosecutor is clearing a sheriff's deputy of criminal charges in a shooting.
22-year-old Tyler Whitmire was killed in August in the town of Franklin.
District Attorney Andrew Naze says Whitmire was charging at a deputy with a knife and another deputy shot Whitmire. He says Whitmire had smoked marijuana earlier, and he told people he wanted to die.
Naze says he's talked with Whitmire's family, and they said his actions were out of character.
Investigators say Whitmire also hit a woman in the head with a hammer twice, and he was threatening neighbors with the knife.