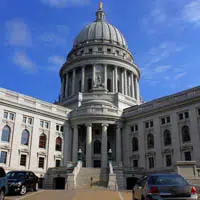 There's another Democratic candidate for governor.
Former state Democratic Party chair Matt Flynn officially launched his campaign today in an online video. He accused Governor Walker of "destroying the Wisconsin way" by putting a lid on wages. He says Walker did that by breaking unions and attacking prevailing wage rules.
The 70-year-old Flynn is a retired partner in the law firm Quarles and Brady.
Seven other Democrats are already in the race, and more are considering a run.