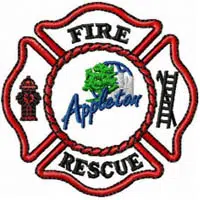 A project at a fire station on Appleton's north side is forcing the department to move the fire trucks and firefighters to another location.
Station No. 4 is at the corner of Meade and Greenfield streets, and it will be closed for eight to 10 weeks, starting tomorrow.
Chief Len VanderWyst says the floor of the garage needs to be replaced because of structural issues. He says the concrete can't support the weight of their trucks anymore.
VanderWyst says the crew and trucks will be working out of Station No. 6 on Lightning Drive, near Appleton North high school. He says firefighters at Station No. 1 on Drew Street, and Station No. 5 on W. Brewster Street will help cover calls.
The department has a system that uses GPS to send the closest fire truck to a fire.