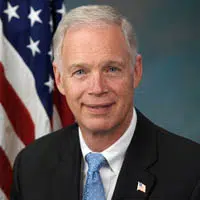 Wisconsin's Republican U.S. Senator says gun control is ineffective, and it's difficult to answer how one proposal would have prevented a shooting incident.
But Sen. Ron Johnson of Oshkosh says he does support some type of ban on bump stocks. He says it's already illegal to have an automatic weapon, and modify a gun into automatic mode.
Johnson is in northeast Wisconsin today, visiting De Pere and Pulaski high schools. He talked with the students about staying away from drugs, and how to grow the economy.