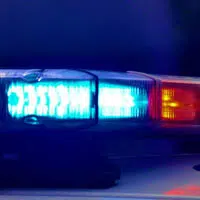 Brown County Sheriff's deputies expect to release more details this morning on the arrest of a state lawmaker's daughter on possible drug-related homicide charges.
28-year-old Cassandra Nygren and 33-year-old Shawn Gray were booked into the Brown County jail early yesterday morning. Nygren's father is Republican Representative John Nygren of Marinette.
Deputies are asking prosecutors to charge Cassandra and Gray with two counts of first-degree reckless homicide by dealing drugs, manufacturing or selling heroin, and maintaining a drug house.
Representative Nygren has worked on a series of bills aimed at fighting drug abuse and addiction. He released a statement yesterday offering his sincere and heartfelt condolences for the loss of life.
He says his daughter Cassie has struggled with addiction and recovery and the case is a strong reminder of how fragile the road to recovery is.
The sheriff's department is planning a news conference for 10:00 this morning on the case.