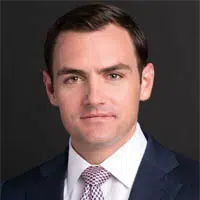 President Trump signed an executive order on health care, and a Republican from northeast Wisconsin is weighing in on the move.
Congressman Mike Gallagher of Green Bay says he supports letting people shop across state lines and giving them more options. But he says it should be done through the legislative process.
Gallagher says the order is only going to have a minor effect, if Congress doesn't muster enough courage to have a real debate about health care reform.
Trump says he's starting the process of repealing former President Obama's health care reform law.
Gallagher was a guest on Fresh Take with Josh Dukelow on WHBY this morning.