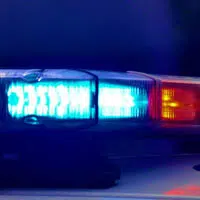 One person died in a crash between a car and dump truck on Hwy. 57 last night.
Brown County sheriff's officials say the dump truck was going south on Hwy. 57 when it was hit by a car going west on Wayside Road.
Officials say the driver of the car missed a stop sign. The car rolled into a ditch and both the car and truck caught fire.
The car's driver, a 33-year-old Appleton man, died at the scene. The trucks driver, a 33-year old Greenleaf man, was treated and released from a hospital.
The accident happened around 11:30 p.m.