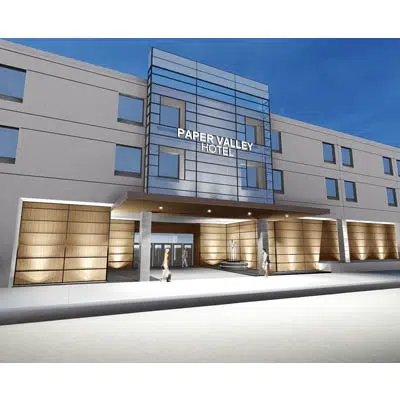 The company that owns the Radisson Paper Valley hotel in downtown Appleton is telling city leaders that renovations are expected to get going in little over a week.
Inner Circle Investments is required to upgrade the hotel, through the deal that calls for the hotel to run the new expo center.
Members of a special expo center oversight committee have been raising questions for months about the timeline for the renovations.
Appleton Mayor Tim Hanna told the committee yesterday that he talked with company president Joe Gillespie about the frustrations. He says he begged him to "do something. Make some dust happen please." Hanna says that would send a signal to the entire community that the company is serious about the project.
The city got an email from the company's Steve Bozzay yesterday, saying they anticipate starting the overall project the week of October 23rd. He says they'll focus first on the lobby, front entrance, meeting rooms, and the walkway to the new skywalk to the expo center.
Hanna says Gillespie told him that they fully intend to finish the improvements by the time the expo center opens.
(Pictured: A rendering of the redesigned College Avenue entrance to the Radisson Paper Valley hotel.)