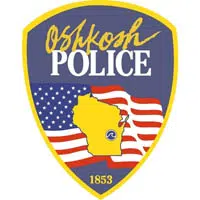 Oshkosh police say two people have severe injuries, after a hit-and-run crash between an SUV and a motorcycle in the downtown area.
Officer Joe Nichols says the driver of the SUV turned in front of the motorcycle on Ohio Street at W. 6th Avenue, just after 7 a.m. today. He says the driver of the SUV took off, but witnesses helped police track down the vehicle. He says they found the SUV in the 200 block of S. Eagle Street, and the two people who were in it at the time of the crash were taken into custody.
A 32-year-old Appleton man was driving the motorcycle, and a 27-year-old Oshkosh woman was riding with him. They were taken to a hospital.
Nichols says it appears that alcohol was a factor in the crash.
A 31-year-old Oshkosh man was arrested on a possible charge of causing injury by driving drunk. A 29-year-old Oshkosh man was the passenger, and he's in custody on a probation hold.
Parts of Ohio Street and W. 6th Avenue was closed for several hours, so police could investigate.