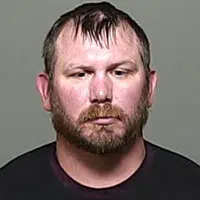 A Kimberly man is facing charges for a hit-and-run crash that left a Lawrence University student hurt.
Prosecutors filed two felony counts against 32-year-old Justin Jorgensen after the 20-year-old woman was hit while crossing College Avenue on campus. He's charged with hit and run and hurting someone while driving drunk.
Appleton police say the woman was hit by a truck and dragged underneath it. They say she was able to roll from under the truck and she ended up in the street.
Police say Jorgensen stopped and got out of the truck and asked if she was OK. They say the woman told him she was hurt and he should call 911.
They say Jorgenson then drove off.
He was arrested a short time later at Newberry Street and Kensington Drive.
Police say the woman was in a crosswalk at the Lawe Street intersection.