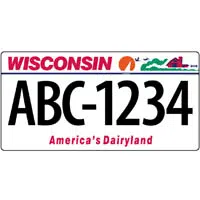 The head of the state's chamber of commerce says Wisconsin's licence plate slogan sends the wrong idea about the state's economy.
Wisconsin Manufacturers and Commerce President Kurt Bauer says the state should get rid of "America's Dairyland". He says it makes people think Wisconsin only offers jobs in agriculture.
Bauer says with the addition of Foxconn Wisconsin could become a technology leader. He says something like the state motto "Forward" would represent that idea better.