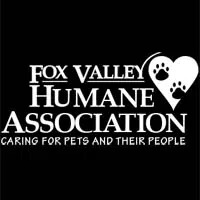 A yellow lab attacked by a woodchuck in June will soon have a new home.
The Fox Valley Humane Association has been treating the dog, and he's staying with a foster family. Staffers named the two- or three-year-old dog Woody.
Executive Director Deb Lewis says because no one came forward to claim him, and they didn't know his medical history he needed to be quarantined.
She says they set him up with a foster family. Lewis says the foster family will permanently adopt Woody on November 18, when his quarantine is up.