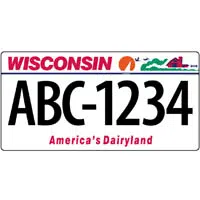 A dairy industry group is speaking out against a suggestion to remove "America's Dairyland" from the state's license plate.
Wisconsin Manufacturers and Commerce president Kurt Bauer brought up the idea.
Shelly Meyer is the executive director of the Professional Dairy Producers. She says taking away the slogan is as logical as taking the "W" off of Wisconsin.
Meyer says the dairy industry around the world turns to Wisconsin for the latest in research and advancements.
Bauer believes a change would help address a perception that Wisconsin relies mainly on agriculture for jobs.