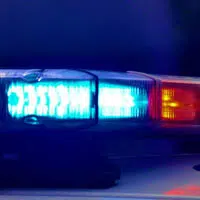 Appleton police say it may take several days to make a positive identification on the body found in the Fox River last weekend.
The department and Outagamie County Sheriff's deputies say the Medical Examiner in Milwaukee County is still working on it. An autopsy was done yesterday.
The body was pulled from the river near Little Chute's Heesakker Park Saturday morning. Sheriff's deputies contacted Appleton police as part of the investigation.
Appleton police have been looking for 20-year-old Caitlyn Xiong. She's been missing since October 5.