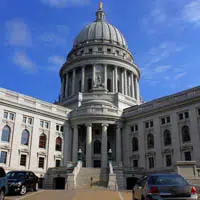 A Democratic lawmaker wants people to be able to use medical marijuana and grow it.
Sen. Jon Erpenbach of Middleton was in Green Bay this morning to talk about what he calls a tightly crafted bill. He says people would only be able to grow a certain number of plants, and they would be tightly monitored.
Erpenbach says a state agency would keep track, and sellers of medical marijuana would cover those costs.
Erpenbach says people would need a doctor's permission to use medical marijuana, and they couldn't ask for the drug simply because their arm hurts.
He's touring the state with Democratic Rep. Chris Taylor of Madison to call on lawmakers to take up the bill.