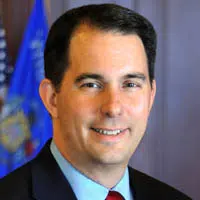 Governor Walker is planning to make it official soon that he's running for a third term.
His campaign sent a fundraising email this morning, saying he'll make an announcement during the week of November 6.
Walker also released a campaign video online, touting his accomplishments. He says he's worked to create jobs and invest in education.
Walker says there's more to be done, including investing in training for workers.
Eight Democrats announced that they're running and others are considering it. The Democratic primary would be in August of next year, with the winner taking on Walker in November.