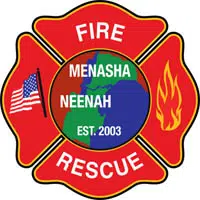 More than 40 kids are getting a chance to have breakfast with firefighters from Neenah-Menasha Fire Rescue this week.
The children all completed a smoke detector checklist.
Firefighter Scott Gelhar says the students are in first, second and third grades. He says they keep the little ones busy all morning. He says kids will get to use the fire hose, climb the ladder, and get a ride to school in the firetrucks.
Gelhar says it's part of Fire Prevention Week. He says they visited every elementary school in Neenah and Menasha to talk with kids about fire safety.