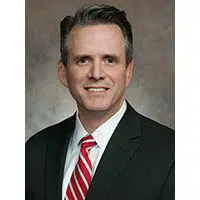 State lawmakers heard about a proposal from a Howard Republican to close the Green Bay state prison.
Representative David Steffen wants to replace it with a private prison that the state would lease.
A Senate committee held a hearing on the bill yesterday.
Steffen says the current prison is more than 100 years old and a financial drain. But he says they can't just close the maximum security facility.
The prison is along Highway 172 in Allouez and Steffen says the site could be redeveloped.