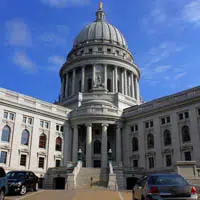 A proposal from a De Pere Republican would make it a felony to have sex with an animal.
Right now prosecutors can charge someone with a misdemeanor.
Representative Andre Jacque is working on the bill. He pointed to a case in Brown County where 54-year-old Sterling Rachwal is accused of abusing a horse in February.  Rachwal spent 18 years in a mental institution for similar incidents with horses.
Jacque's bill would increase penalties for repeat offenders.