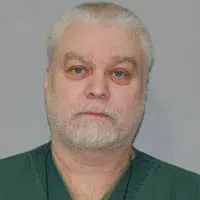 The lawyer for Steven Avery says she filed a new motion in his appeal yesterday.
Attorney Kathleen Zellner tweeted tonight that the 54-page motion includes 20 new exhibits.
A judge denied Avery's request for a new trial earlier this month. Zellner filed a motion days later, asking the judge to reconsider.
A jury convicted Avery for the Halloween 2005 murder of Teresa Halbach.