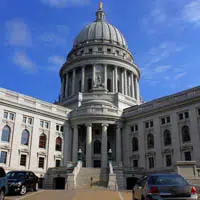 The top Republican in the Assembly is apologizing this afternoon, for calling three GOP senators "terrorists."
Speaker Robin Vos was talking about the budget process on Up Front with Mike Gousha on WISN TV in Milwaukee. He accused Sens. Chris Kapenga of Delafield, Steve Nass of Whitewater, and Duey Strobel of Saukville of going rogue. They agreed to vote for the budget, after meeting with Governor Walker and receiving assurances that certain items would be vetoed.
Vos accused the three lawmakers of holding somebody hostage for their own personal needs.
Senate Majority Leader Scott Fitzgerald says the comments were "beyond inappropriate."