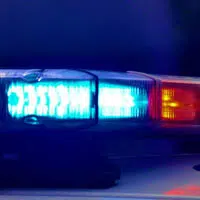 State agents say a 30-year-old man was shot and killed by a Crandon police officer Sunday night.
The Division of Criminal Investigation says the officer pulled over the driver of a car. They say Dexter Baxter was riding in the car, and he got out, and got into a fight with the officer. They say the officer shot Baxter.
Investigators say the officer provided first-aid until EMTs got there, and Baxter died before he got to a hospital.
The officer was taken to a hospital with non life-threatening injuries.