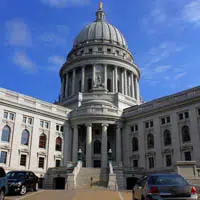 A Republican lawmaker from Fond du Lac wants to put protections in place for teachers.
Representative Jeremy Thiesfeldt  introduced a bill yesterday.  Right now the police records of juveniles are sealed.
Thiesfeldt says teachers should be able to know if a potentially violent student is in their classroom.
He says the latest figures show 11 percent of all teachers reported they've been physically attacked.
Thiesfeldt also wants to post the rights of teachers online.