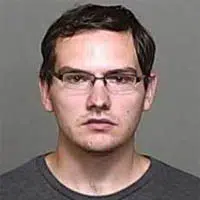 A 28-year-old Appleton man is accused of setting up a hidden camera in a Target dressing room at the Fox River Mall.
Prosecutors are charging Andrew Persen with 10 felonies and several other counts. They say he also put cameras in the bedroom and bathroom of a friend's house, and in his own shower. They say the friend saw a video of herself on a pornography website and called police.
Persen is also accused of setting up a camera in a changing room at the Target in the mall in Grand Chute in April. Prosecutors say they found 66 videos at Persen's home from the store. They say there are several with nudity, and others with children changing with nothing exposed.
They say one of the videos shows Persen setting up the camera.
The charges were filed yesterday, and Persen is scheduled to be back in court next week.